Shaping the Pacific Northwest
The Most Reliable Residential & Commercial Landscaping Service in the Area
See Why
We Do the Groundwork
We do the groundwork for every project, from residential to commercial. No project is too big or too small, you receive the same attention to planning, logistics, and sourcing of the right materials. We do the groundwork, so you don't overwork.
We Shape the Pacific Northwest
We shape it, then landscape it, which is what our name Terratects means – we literally get your yard in shape. We're 'Earth's architects', shaping the pacific Northwest one backyard and storefront at a time.
We're Available Year-Round
We're Washington's lawn and outdoor construction specialists, offering year-round residential and commercial landscaping services. From earth moving and building retaining walls to lawn care and tree services we're not just full service, we're all season – consider booking us now for plowing your driveway or parking lot so when it does snow we dig you out first.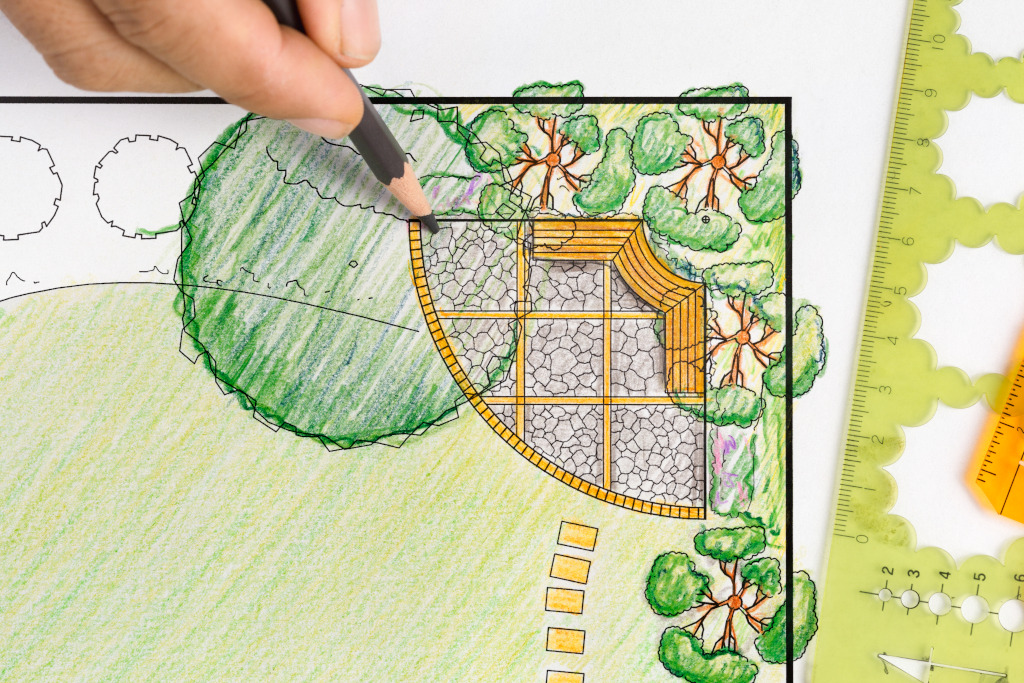 We make your vision a reality.
We're the most reliable lawn service and landscaping company in the area.
With plenty of experience in commercial, residential and industrial lawn maintenance and landscaping, we can take care of all your needs during each season. As your lawn specialists, we make it a priority to keep your lawn perfectly manicured and professional every day. We also clean roofs and gutters, pressure wash, and offer other essential landscaping services at a reasonable rate. Please contact us for a free estimate, no job is too big or small.
Experienced Contractors
We will put our decades of experience doing commercial and residential landscaping planning to work for you. If you just need a tree or stump removed, or land leveled for a foundation, we have the right tools and people for the job.
Wide Service Area
We offer our landscape planning and design services to a variety of businesses and homeowners, and not just in the Pacific Northwest. Give us a call to see if your vision could use some concrete strategy and design know-how. And when it comes to landscaping and outdoor construction, we're proud to service the whole South Puget Sound region and beyond.
Recent
Jobs
via Instagram
Our
Services
We do the ground work.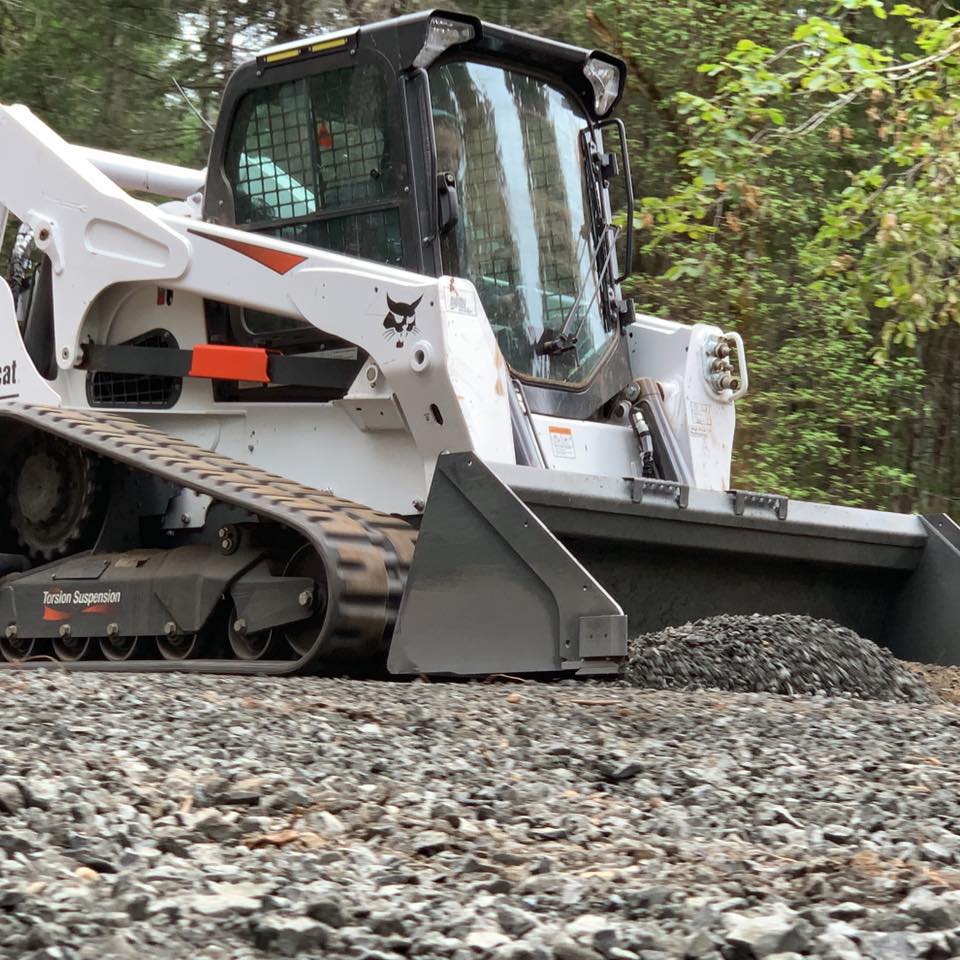 Earth Moving
We have the right tools for the job, and utilize the latest in earth moving heavy equipment.
Outdoor Construction
From constructing backyard shelters and sheds to laying brick patios and walkways we can handle all your outdoor construction needs.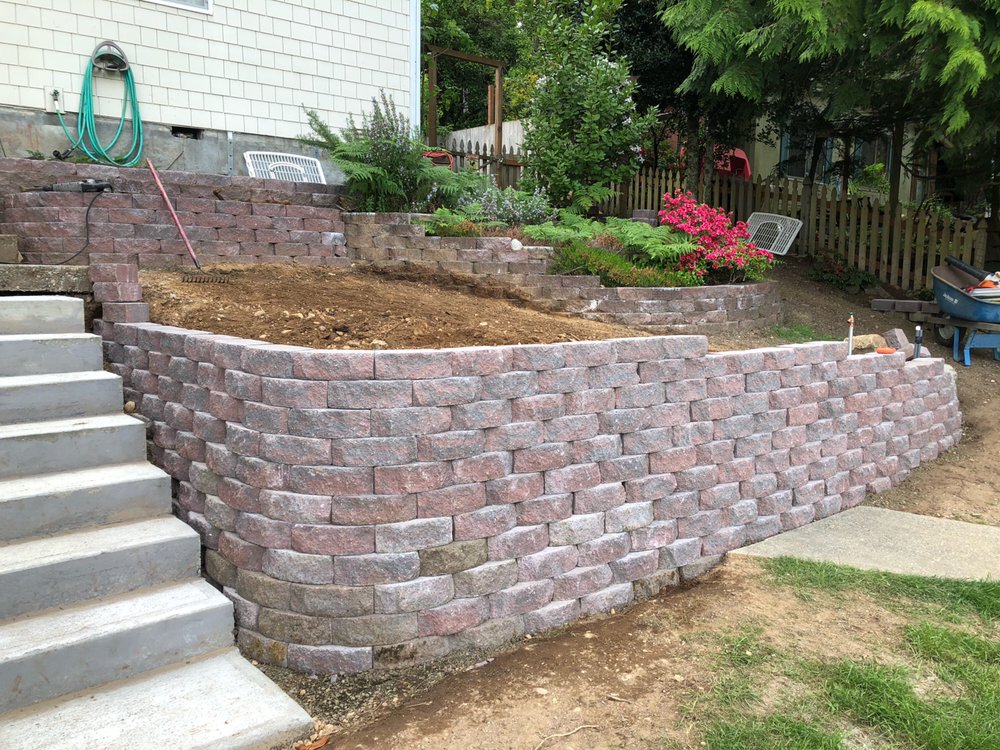 Retaining Walls
Not every wall needs a ceiling, let us give your backyard or garden a makeover.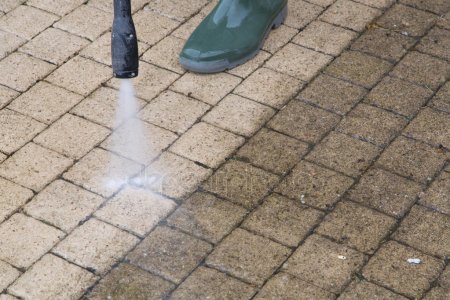 Pressure Washing
Old paint, mold, grime, dust, mud, chewing gum and dirt don't stand a chance.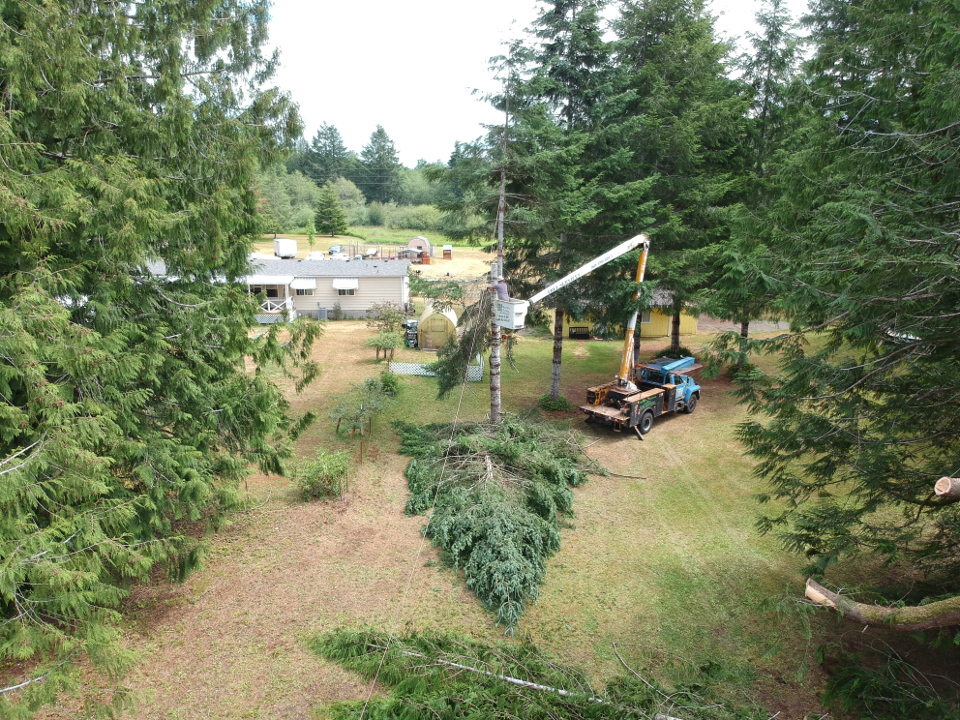 Full Tree Service
Tree trimming, shrub pruning, tree and shrub fertilization, storm preparation and tree removal are just some of the ways we keep your property looking beautiful.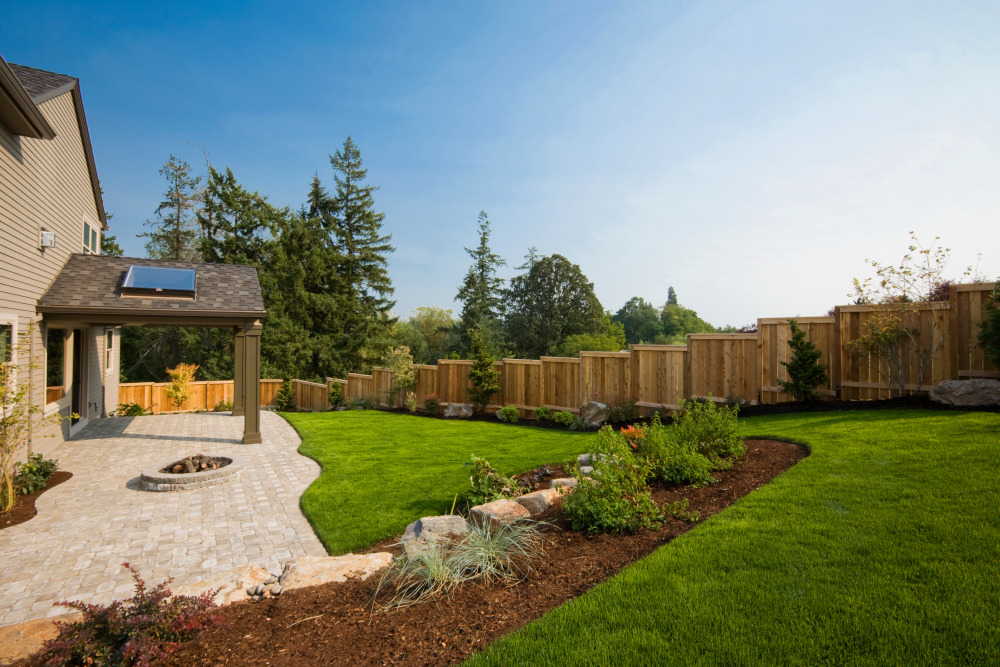 Lawn Care
We guarantee you will have the best-looking lawn all season long.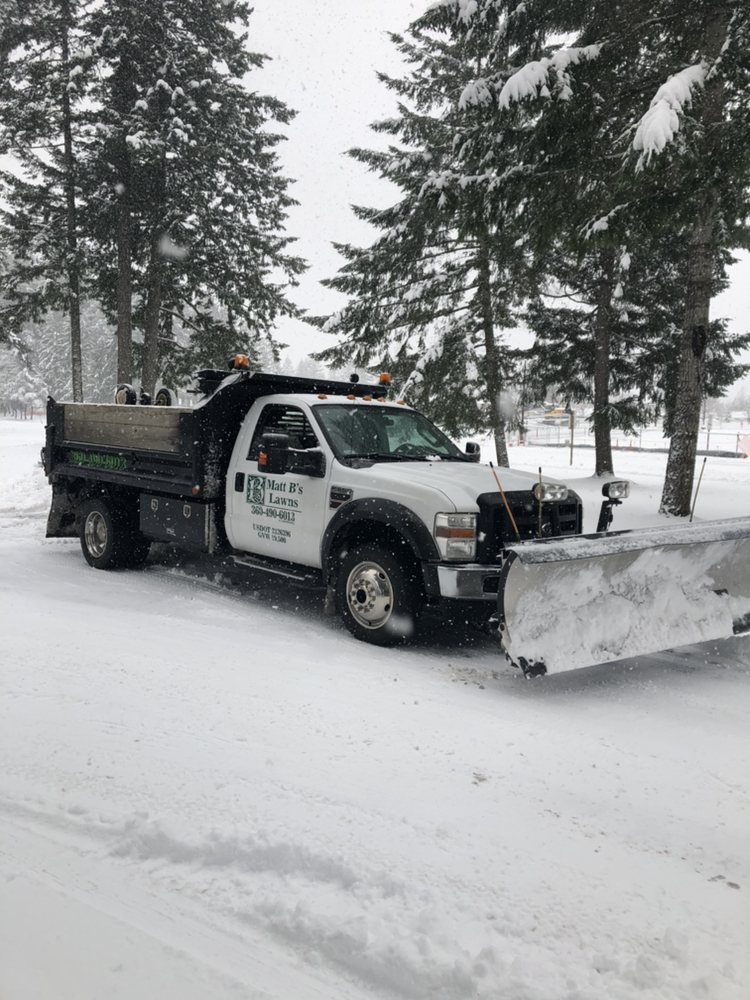 Snow Plowing
Call us 24/7 for residential and commercial snow plowing and removal.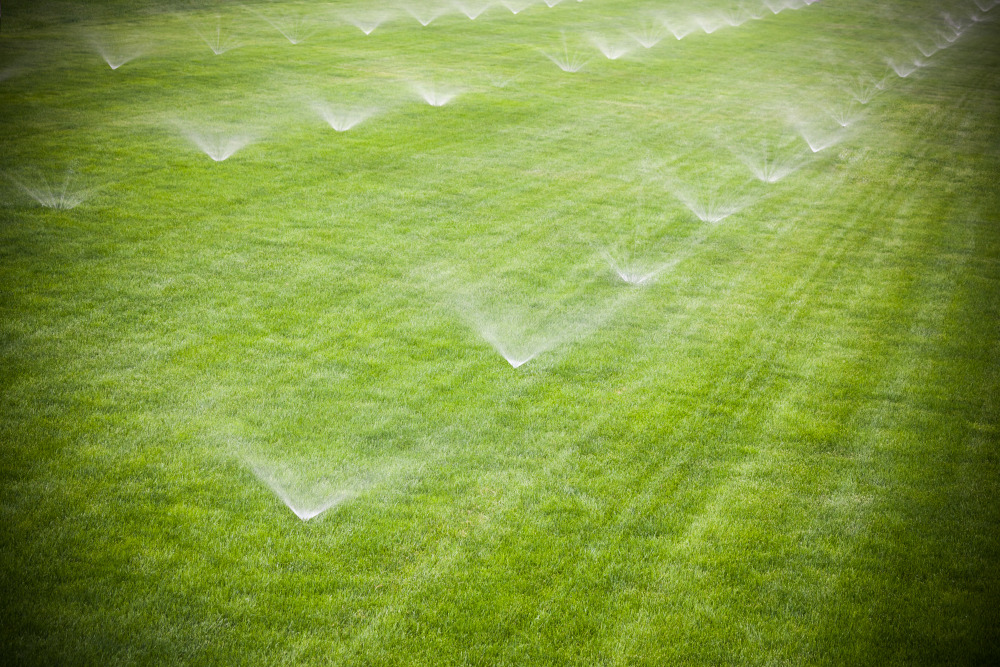 Sprinkler Installation
Don't drag the hose and lawn sprinkler around your lawn any longer!
Cement Services
Concrete, Driveways, Parking Lots, Foundations and Walkways
"You guys do amazing work"
We had the pleasure of having Matt come out and do an estimate for us, then doing the job. He and his crew are amazing! They did the job quickly, cleanly, and for the price he quoted. We will not hesitate to hire them back next year when we need some more "special" work done! Thanks a million, you guys are great.
"Excellent snow removal company!! Always on time and ready to go with reasonable prices. Top notch customer service"
"These guys have been taking care of my elderly parents property for some time now. Not only do they do a wonderful job on the routine mowing and edging but they will also take time to trim back out of control bushes and whatnot and they've never added any charges for doing so. They have even been here, unscheduled on their own, to finish trimming some stuff. Great outfit, great crew, wouldn't hesitate to recommend."
"We own rental properties in Shelton and I've used Matt B's to remove a patch of blackberries and to remove a large branch that had fallen across a walkway. In both cases he was very quick to respond, did a fantastic job, left the project clean and tidy and was very reasonably priced. Not only that, he sent photos of the job so I could approve remotely."
"Matt and crew have been getting my property in shape for about a year and a half now. They've done a great job from the mundane tasks of weeding/edging to removing bushes/trees to replacing my back yard fence. The new fence looks so much nicer than my old one. I'm extremely pleased. I look forward to having them back in the new year for another round of work."
"My yard looks amazing. I am all set for the summer season. Matt and his team had my yard done from call to finish in only 4 days. I will be using them every season. Love my yard !"
"Very pleasurable experience. I would like to say that every penny I spent was worth it. If you call them you will be very happy customer."
"Matt Brauer and his crew are multi-talented landscapers. During the last two years they have designed the landscape for our back yard, installed a new lawn & sprinkler system, built a retaining wall, designed and built a drainage system, and cut down over 10 large fir trees. They currently do our monthly yard/house maintenance.They are professional, show up on time, and work within your budget. They are very efficient and respect your property and your neighbor's when they are doing the work. I would highly recommend Matt B for any type of landscaping services you may need. They are a pleasure to work with."
"Matt and his crew completed extremely challenging land clearing jobs on my Harstine Island property in the fall of 2013. The terrain and undergrowth had not been managed for years and it was no small feat to selectively clear the areas. Matt was reliable, communicative, careful to follow directions regarding specific trees and a sensitive environment. He and his crew are strong, efficient and effective. Matt is respectful of his client's concerns, and provided me with excellent value. I look forward to future projects."
"Great service. Great attitude "
Contact Details
You are just one phone call away from being the envy of the neighborhood. Ask about our special rate for a pre-paid year of service for annual maintenance!
Email: mattbslawns@yahoo.com